See What Floyd Has to Offer Your Life
With Gigabit internet speeds that are second to none, Floyd lets you work smarter and live your dream. Floyd is scaled for the good life— no crawling beltways or snarled cloverleafs here! We have just a single traffic light, a gentle pause as you pass through the center of town. Floyd County is also rich with natural green: the land is 60% forested and contains over 700 farms.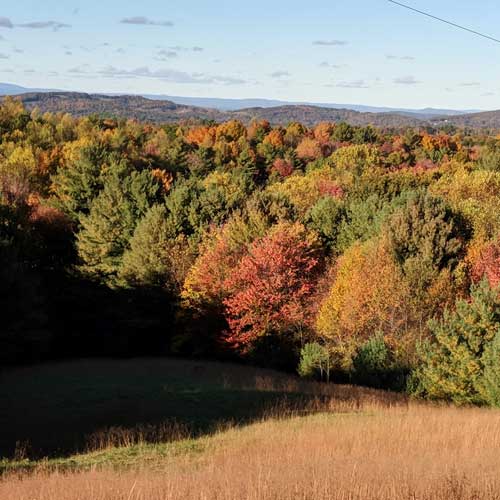 Floyd County offers a range of housing, from downtown apartments to small single-family dwellings on a small lot to large houses on 100+acre tracts. We are encouraging development of more housing options in and around the Town of Floyd, including new patio homes, townhomes, starter homes, and apartments.
Buying Land or a House: We have many housing options, especially if you are looking to own. Whether you're looking for a traditional farmhouse, a modest ranch home, a contemporary home on a large property, or a simple yurt on your own small piece of paradise, you're sure to find something you love in Floyd County. Go to NRV MLS to see listings.
Renting: We also have some rental housing options, primarily in and around the Town of Floyd.
Renewable Energy: Looking at a property and want to know about viability of solar or wind energy?
Community Culture
Floyd is an internationally-celebrated community of creatives, craftspeople and innovators who live and create in a rural setting while commercializing far beyond.
Music
Live music 4 days/nights a week in Floyd, including the Friday Night Jamboree and more at the Floyd Country Store, plus music at Dogtown Roadhouse, Buffalo Mountain Brewery, and other venues. Floyd also hosts major annual events including Floydfest (world-famous music festival), Floyd Yoga Jam, and Blue Ridge Music Festival (classical), plus multiple events at Chateau Morrisette Winery, Chantilly Farm, Oak Grove Pavilion, Pine Tavern Restaurant; and more.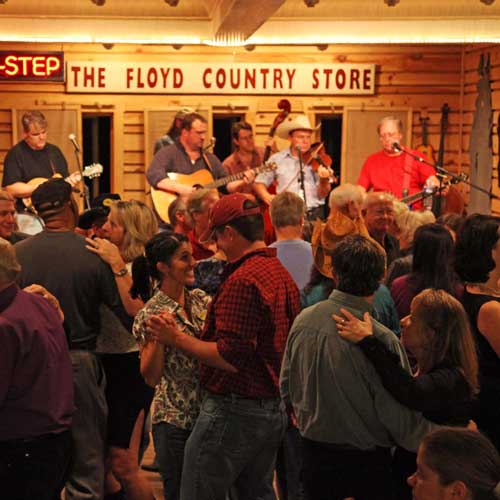 Arts
Floyd is perhaps best known for our musicians, luthiers, ceramicists and woodworkers, including the seminal 16 Hands Artisan Tour. We're also home to a wide range of other artists and artisans including design professionals, software architects, metalworkers, photographers, painters, fabric artists, writers, and experts in the healing arts.  The Floyd Center for the Arts and the June Bug Center showcase talent through galleries, stages, and training opportunities.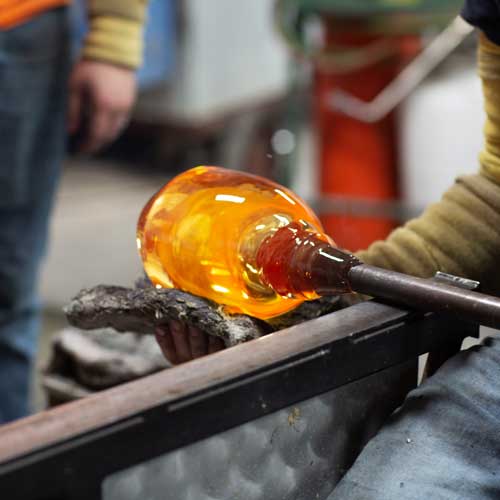 Food/Beverage
Floyd's farmers and chefs create delicious food—from traditional gravy biscuits and perfectly fried chicken to locally-grown veggies and salads to fresh smoothies, plus local cheese and meats. And you'll find great sweet treats at our old-fashioned ice cream parlor, local chocolate shop, and bakeries. Floyd is also home to Chateau Morrisette Winery, one of Virginia's oldest and largest wineries, which features fine dining, retail shops and special events, as well as Red Rooster Coffee Roasters, 5 Mile Mountain Distillery, Buffalo Mountain Brewing Company and McDaniel's Tavern.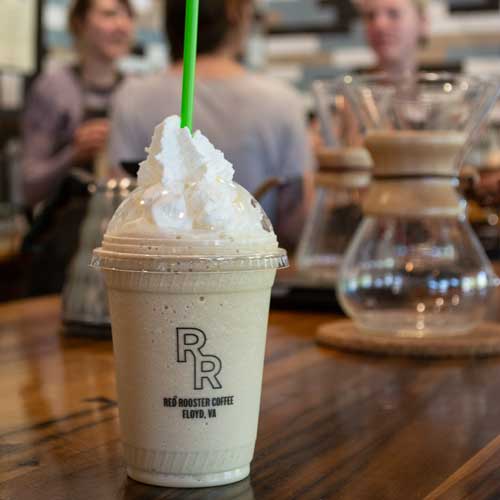 Town of Floyd
Enjoy strolling and shopping at Floyd's diverse, quirky shops and studios. Peruse art, clothing, music, custom framing and furniture; unique garden and household items; and locally made/grown treats from the coffee shop, chocolatier,  the farmers' market, and more.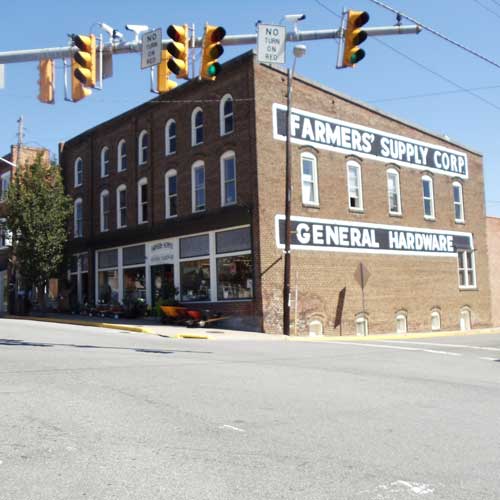 Caring Community
You can tell Floydians care about each other when you see the work of Floyd's many care-based businesses like Strengthening Our System and Wall Residences, plus the many service-oriented non-profits like Angels in the Attic, Farm Bureau, Floyd Center for the Arts, Floyd County Chamber of Commerce, Floyd Initiative for Safe Housing, Partnership for Floyd, Plenty!, and SustainFloyd.
Check out volunteer opportunities here!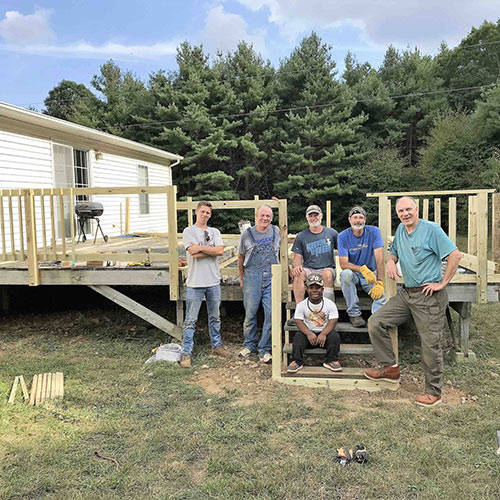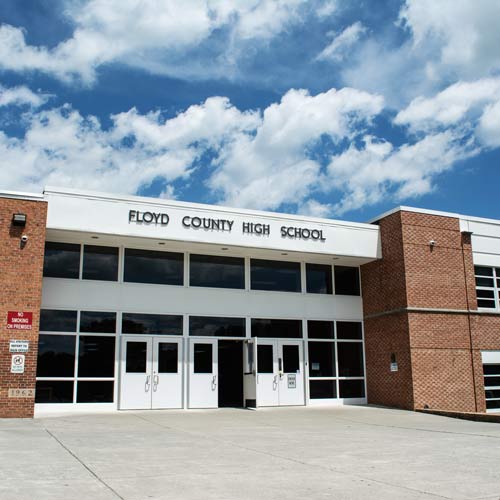 A Strong Foundation
Floyd County has diverse learning options including both public and private schools.
Public—The County has 4 public elementary schools and 1 high school. All are fully accredited
PreK to 12: Floyd County Public Schools create a learning environment that values relationships and improves the lives of students, families and staff. The learning culture and cognitive development from pre-K to 8th grade allow students to perform at a high level academically, socially and emotionally. High school classes (which run on the block system) include dual enrollment and Advanced Placement classes.
Collaboration and Career Development Center:  The new Collaboration and Career Development Center (CCDC) will work closely with businesses and local colleges and provide additional space for career and technical training for high schoolers and adults in agriculture, automotive, building trades, business and information technology, culinary arts, drawing and design, fine arts, health/medicine, robotics, and more.
Southwest Virginia Governor's School: Floyd County high school students may attend Governor's School for math, science, technology, research, study skills, and career education.
Floyd County 4-H Youth Development Program: This dynamic program gives students opportunities to learn and grow both during and after school. Offerings include Livestock club, Sewing club, Teen/Leadership club, and annual residential 4-H Summer Camp.
Family and Consumer Sciences (FCS) programs improve family and community life through research-based education focused on specific issues and challenges. Offerings include Family, Food & Health and Community & Leadership.
Agriculture and Natural Resources offers programs to help keep agriculture and forestry profitable, while protecting and enhancing land and water resources. Also offers training in effective new ways to raise livestock and poultry.
Private
Pre-School and licensed Child Day Centers
K-12
Blue Mountain School provides a contemplative progressive education for Pre-K to 7th grade, plus summer camps. Blue Mountain School's collaborative, project-based curriculum promotes social-emotional learning, critical thinking, and creativity through real-world activities.
New River Valley Montessori, in Floyd,  serves children aged 6-12. Their mission is to help children become well-rounded, self-motivated learners.
Springhouse Community School is reimagining the purpose and practice of education by fostering the holistic development of both youth and adults. Springhouse offers a day school program for 7th-12th graders, rites of passage programs for pre-teens and teens, and personal development programs for adults including the Well program, a 9-month residency for adults focused on culture change work.
Arts Programs for Children and Adults
Residents hike to enjoy the panoramic view atop Buffalo Mountain Natural Area Preserve, kayak and fish along the Little River, and bike or drive along 40 miles of the Blue Ridge Parkway. Or sometimes we just admire the sunset from our own front porch.
For kids who love sports, we have a recreation league and travel teams, as well as a robust athletic program at Floyd County High School with state championships in basketball, golf, cross country, and track.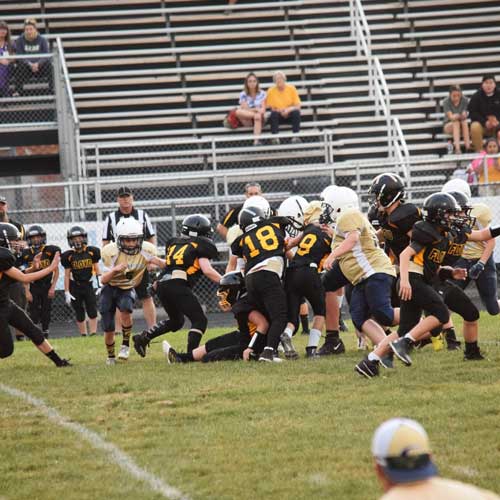 Connectivity: Utilities and Transportation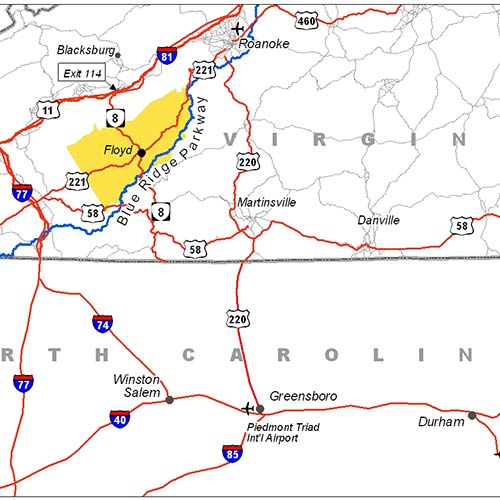 Internet
Internet services are available to 95% of the County by Citizens Telephone Cooperative, an advanced service provider. Most businesses and homes in the County already have access to Gigabit service via direct fiber connection. Most remaining businesses and houses will have Gigabit service by the end of 2021. Dark fiber is also available. You can get Internet service from other providers, too, including Mid-Atlantic Broadband, Cox Cable, and others.
Water and Sewer
The Town of Floyd and vicinity are served by central water and wastewater from the Floyd-Floyd County Public Service Authority (PSA). The system has a current water capacity of 250,000+ gallons/day and 40,000 gpd for wastewater. Available capacity is approximately 100,000 (or 150,000) gpd and 70,000+ gpd, respectively. Beyond this area, businesses and residences have private wells and septic systems.
Transportation and Freight
The Town of Floyd lies about 25 minutes from Interstate 81 and 45 minutes from Interstate 77.  A broad range of delivery and trucking firms provide transportation services to Floyd businesses.
Airports
The Town of Floyd lies about:
45 minutes from the New River Valley Airport (general aviation and US Customs Service Port of Entry and Foreign Trade Zone #238, subzones available in Floyd)
An hour from the Roanoke-Blacksburg Regional Airport (served by Allegiant, American, Delta and United);
1.5 hours from NC's Piedmont Triad International Airport (served by Allegiant, American, Delta and United); and
2.5 hours from Charlotte's Douglas International Airport (served by most major airlines).
Rail
The Town of Floyd lies about an hour from the Amtrak station in Roanoke.
Virginia's New River Valley: Floyd is part of Virginia's New River Valley, a region full of magnificent mountains, cutting-edge research, and exceptional arts, entertainment, and education. From the ancient "New" River, two state parks, two National Forests, and the Appalachian Trail to Virginia Tech's 160 degree offerings, $100-million Moss Arts Center and ACC Sports, the New River Valley is a natural fit.
Roanoke Valley: Floyd County is also adjacent to the Roanoke Valley which has the Virginia Tech Carilion Medical School and major entertainment and recreation events.
North Carolina Piedmont: Floyd is less than 2 hours from the North Carolina Piedmont, including the Piedmont Triad International Airport in Greensboro and Wake Forest University in Winston-Salem.
Higher Education: Check out these 12 higher education institutions within 30 miles of Floyd County
Featured Resources
Please reach out to us to get a hard copy if preferred.
Careers
The Floyd region has a wide variety of career resources, opportunities and pathways to get the job you want. there.
Floyd County Business Toolkit
Includes a business start-up checklist, business plan template, Floyd and regional contacts for business support, plus business regulatory guidance, key links, and funding/financing resources.
Key Industries
See the industries that make up the Floyd economic climate. Floyd's innovative culture has made it home to a wide variety of businesses, from individual artists and artisans to design firms, high craftsmanship businesses, and advanced manufacturing.