Many people know Floyd, Virginia for its world-renowned music, festivals, food, an artisanal culture, and picturesque beauty. Our little secret is the cluster of custom-solution metal-working businesses and the pipeline of certified welders and other tradesmen and women that emerge each year from Floyd.
If your business is expanding or you are looking for a new start in a small-town environment where skilled talent is appreciated, we hope you'll take a good look at Floyd, Virginia. We'd like to invite you to schedule an in-person trip.
Our economic development team can show you available real estate, review our community's advanced technology infrastructure and business and training facilities, and then introduce you to other people and businesses who have benefited from choosing to make Floyd home.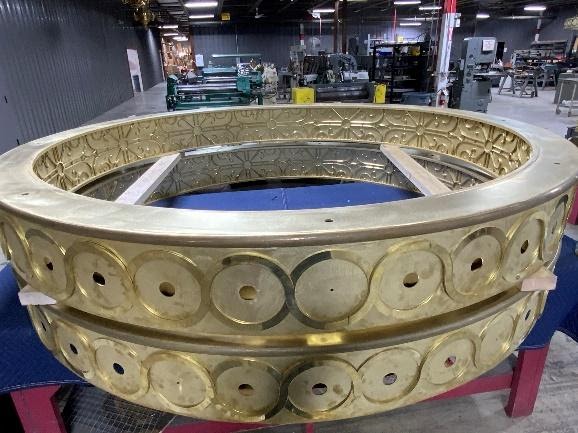 Some of Floyd's diverse companies in this sector:
Ideal fit businesses will leverage our welding and trained craftsman talent pipeline and world-wide reputation to fuel their business' growth and advancement, and appreciate our unique local culture, small town values, business community resources, and creative and hardworking people. Our 20+ year-old welding program, run by Doug Thompson, CWI, CWE, has graduated about 500 certified welders. The Career and Technical Education Center is also used to train local adults through night, weekend, and summer courses offered in partnership with The New River Community College.
20+
Students graduate from our Floyd County High School with  AWS Certifications
$14 million
Invested in new Collaboration & Career Development Center to provide in-demand training to youth and adults in Floyd
500+
Alumni of the Floyd County  High School welding program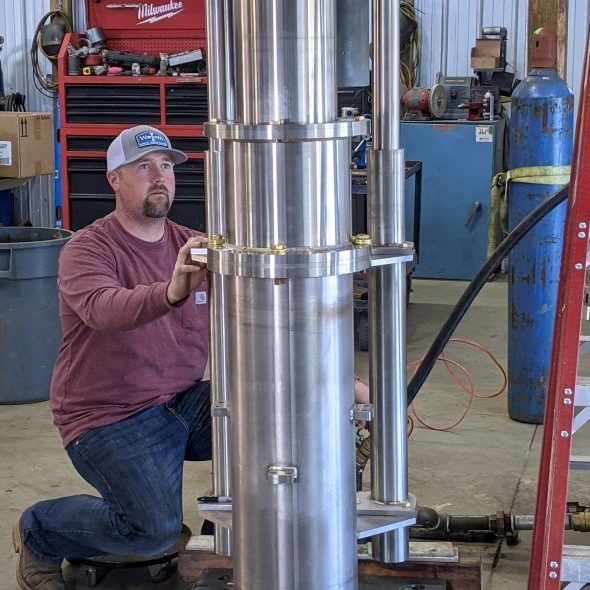 Many graduates strive to stay in our community. When you grow up in a place like Floyd, there is simply no place like home. But a lot of locally-trained talent has gone on to support companies all around the world. Some of our welding graduates have pursued careers in underwater welding, art welding, and agriculture equipment repair. Others repair nuclear power plants. Many have worked in places like South Korea, Germany, France, and Belgium.
During this global health crisis, we've been especially reminded of the benefits of small-town life. Local farmers make us less reliant on outside food sources. Spread-out housing and plenty of green space make social distancing easier and more bearable. And people in our tight-knit little community take care of each other—they'll go the extra mile, metaphorically and literally, to make sure that everybody has what they need in this difficult time.
Which is why Floyd County has also gone the extra mile to support our business community. We are creating the Floyd Growth Center campus to provide business sites and Building 1 to provide spaces. Building 1, to be completed in fall 2022, will be a 16,000 SF resilient light industrial building offering two main spaces of 10,800 SF and 5,200 SF. Each space will have a production area, drive-in door, an office suite, dock access, 3-phase power, Gigabit fiber internet to the premises, public water and sewer as well as special resiliency features including back-up generator, solar photovoltaic, a lightning protection system, reinforced walls and roof, and anticipated enhanced HVAC/filtration to support safe work environments.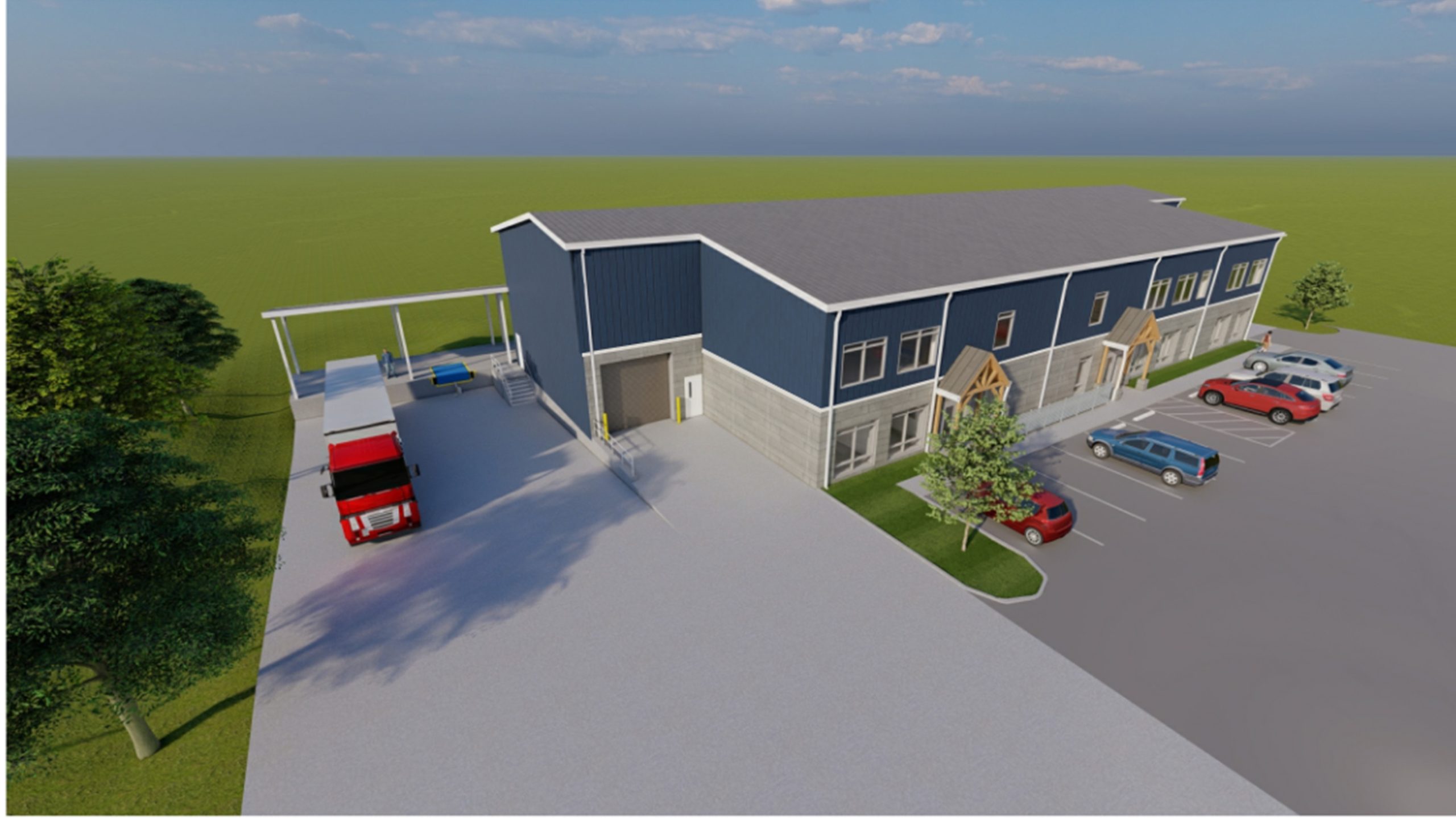 Floyd County Welding Workforce Brochure
Floyd County High School's welding program has graduated about 500 students. Welding program graduates have worked with a wide variety of materials, become skilled in blueprint reading and taking accurate measurements, and achieved Six Sigma yellow belt status.
Sites and Spaces
Check out what's available for your business to start, grow, or relocate to Floyd.
Collaboration &
Career Development Center
The CCDC will work closely with businesses and local colleges and provide labs and innovative flex space for project-based career and technical learning for high schoolers and adults in welding, drawing and design, robotics,  computer science, building trades, business and information technology, culinary arts, fine arts, health/medicine, agriculture, automotive, and more.
"I think the work ethic of the children in Floyd County has helped develop such a successful welding program because they have been taught work ethic long before they get to me. In a small, rural area, they come in ready to work and wanting to learn"
~ Doug Thompson, CWI, CWE, Welding Instructor, Floyd County High School
Learn More About Floyd's Welding Talent Pipeline
Contact us to schedule a call
If you are looking for a small-town environment, we hope you'll take a good look at Floyd, Virginia. Our economic development team can show you available real estate, review our community's advanced technology infrastructure and future business community development plans, and then introduce you to businesses who have benefitted from choosing to make Floyd home.
We're looking forward to hearing from you,
Lydeana Martin
Director of Economic Development
Floyd County, Virginia
lmartin@floydcova.org
540-745-9300