Find skilled people in Floyd
Each year thousands of people graduate from colleges and trade programs within 30 miles of Floyd County, and many hope to stay in the region. When young adults graduate high school in Floyd County, they can enjoy tuition-free community college for up to 2 years. Find your talent here, or we can help you create customized training for your business needs, whether it's a skilled trade, manufacturing or IT-related.
Quick Facts
15,000+ annual college graduates in the area

7,000+

STEM-H annual college graduates

25+ Welders Certified Annually at Floyd County High School

592 students in a Career & Technical program at Floyd County High School
Tuition Free Community College Access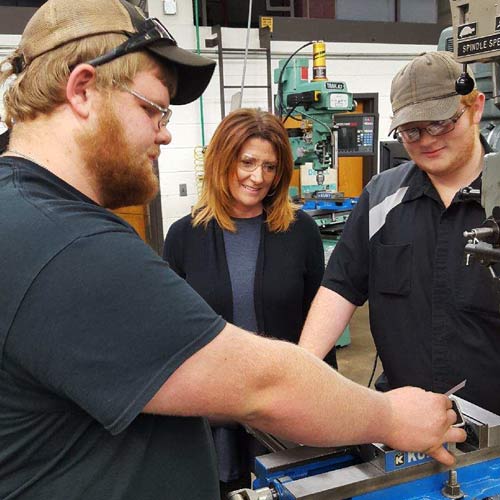 Accessing Community College Education (ACCE)
ACCE is a program for new high school graduates in Floyd County. Graduates with at least a 2.5 GPA can qualify for free tuition to attend New River Community College (NRCC) for up to 2 years through a joint program with the NRCC Foundation, Floyd County and the Virginia Tobacco Region Revitalization Commission.
An Abundance of Higher Education Assets
Access Higher Brainpower
You can tap the annual flow of new graduates as well as the faculty and research programs at colleges and universities in the area.
Colleges and Universities
Virginia Tech
Virginia Tech Carilion School of Medicine
Virginia-Maryland Regional College of Veterinary Medicine
Radford University
Radford University Carilion
New River Community College
Edward Via College of Osteopathic Medicine
Fralin Biomedical Research Institute
Roanoke College
Virginia Western Community College
Patrick Henry Community College
Ferrum College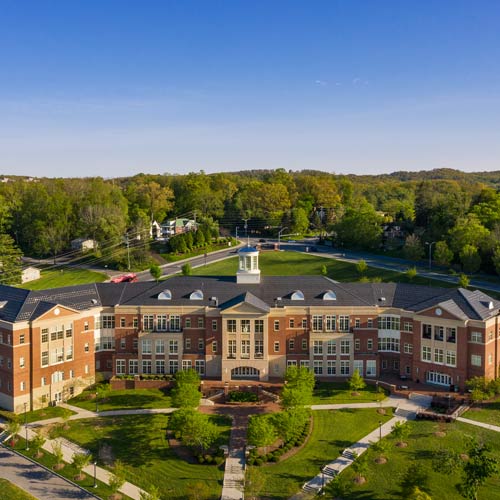 Floyd County Education Assets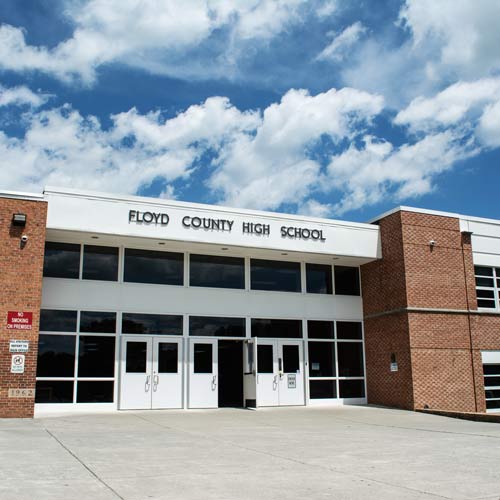 A Strong Foundation
Floyd County has diverse learning options including both public and private schools.
Public—The County has 4 public elementary schools and 1 high school. All are fully accredited
PreK to 12: Floyd County Public Schools create a learning environment that values relationships and improves the lives of students, families and staff. The learning culture and cognitive development from pre-K to 8th grade allow students to perform at a high level academically, socially and emotionally. High school classes (which run on the block system) include dual enrollment and Advanced Placement classes.
Collaboration and Career Development Center:  The new Collaboration and Career Development Center (CCDC) will work closely with businesses and local colleges and provide additional space for career and technical training for high schoolers and adults in agriculture, automotive, building trades, business and information technology, culinary arts, drawing and design, fine arts, health/medicine, robotics, and more.
Southwest Virginia Governor's School: Floyd County high school students may attend Governor's School for math, science, technology, research, study skills, and career education.
Floyd County 4-H Youth Development Program: This dynamic program gives students opportunities to learn and grow both during and after school. Offerings include Livestock club, Sewing club, Teen/Leadership club, and annual residential 4-H Summer Camp.
Family and Consumer Sciences (FCS) programs improve family and community life through research-based education focused on specific issues and challenges. Offerings include Family, Food & Health and Community & Leadership.
Agriculture and Natural Resources offers programs to help keep agriculture and forestry profitable, while protecting and enhancing land and water resources. Also offers training in effective new ways to raise livestock and poultry.
Private
Pre-School and licensed Child Day Centers
K-12
Blue Mountain School provides a contemplative progressive education for Pre-K to 7th grade, plus summer camps. Blue Mountain School's collaborative, project-based curriculum promotes social-emotional learning, critical thinking, and creativity through real-world activities.
New River Valley Montessori, in Floyd,  serves children aged 6-12. Their mission is to help children become well-rounded, self-motivated learners.
Springhouse Community School is reimagining the purpose and practice of education by fostering the holistic development of both youth and adults. Springhouse offers a day school program for 7th-12th graders, rites of passage programs for pre-teens and teens, and personal development programs for adults including the Well program, a 9-month residency for adults focused on culture change work.
Arts Programs for Children and Adults
Meeting/Engaging Future Employees
Internship Programs
NRV Experience, a program of Onward NRV, provides a series of community engagement, professional development, and networking opportunities to summer interns in Virginia's New River Valley.
Developing a Destination for Talent is a program at Virginia Tech to connect interns to businesses in the New River Valley.
Career Fairs
Virginia Career Works New River-Mount Roger Workforce Career Fairs are regional career fairs that may be business- or sector-specific. There is also one called Career Quest that's just for 7th graders.
Floyd County High School Career Fair is an annual event for students to see a sampling of local jobs and learn what it would be like to do them.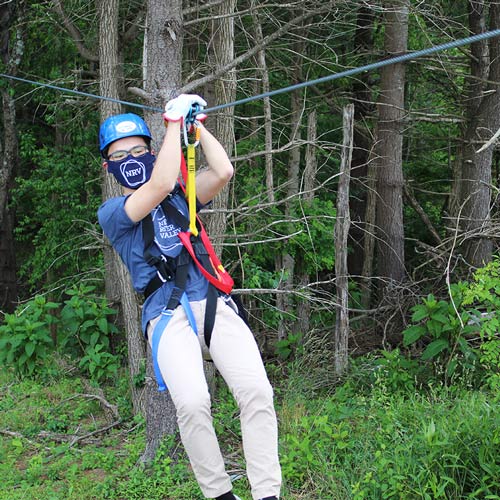 Featured Resources
Please reach out to us to get a hard copy if preferred.
Floyd County Business Toolkit
Includes a business start-up checklist, business plan template, Floyd and regional contacts for business support, plus business regulatory guidance, key links, and funding/financing resources.
Careers
The Floyd region has a wide variety of career resources, opportunities and pathways to get the job you want. there.
Sites and Spaces
Check out what's available for your business to start, grow, or relocate to Floyd.