The 6th annual Floyd C4 came to a dramatic conclusion on Monday night, as 10 of the participants in the 6-week business development series gave their best pitch to judges. This year looked a little different than in the past as the program was entirely online.  Contestants had already submitted written business plans, which were confidentially scored by 3 judges from around the larger southwest Virginia region the week before. Each business had 10-minutes to pitch followed by 15 minutes of questions and answers with the judges.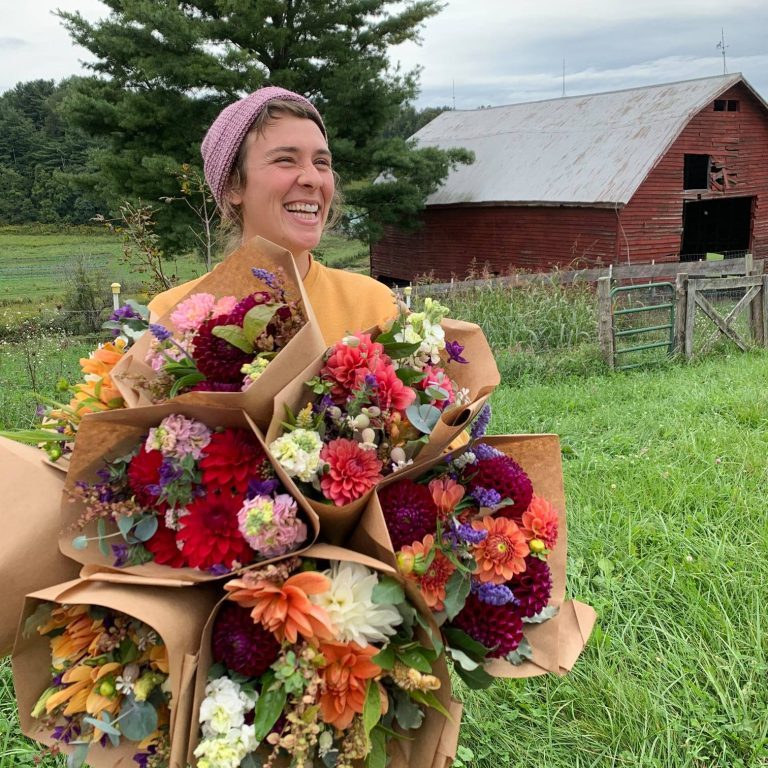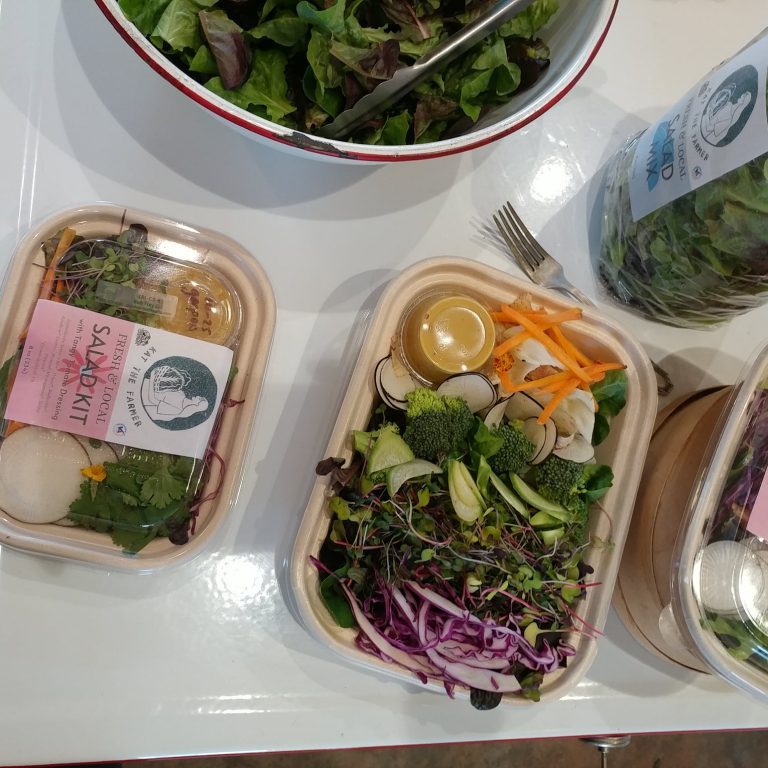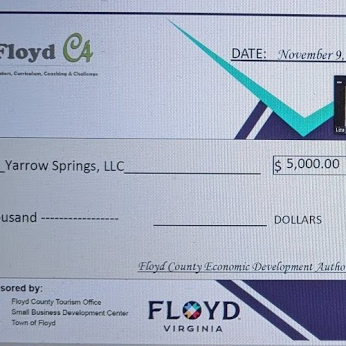 Yarrow Springs, LLC was the top place winner, earning $5,000 to use toward a new flower farm and design business. Owner Liza Dobson, farmer and florist, will use the funding to put toward drilling a well and installing a water filtration and sink in the design studio, located in Meadows of Dan.
Kat the Farmer, LLC took second place and a $4,000 prize. Owner Kat Johnson will produce a variety of all natural, soy free, dairy free, salad dressings that are created to compliment fresh locally grown greens. The showcase will be healthy dressings in ready to eat Lunchtime Salad Kits, sold locally. Kat the Farmer is located in Check.
Lichen or Knot won third place and a $2,000 prize. Owners John and Heather Barbieri will be expanding their plant truck business they started Spring 2020 and will open a physical location in the Town of Floyd.
"The quality of this year's plans and pitches were excellent," according to Jon Beegle, the Chairman of the Floyd County Economic Development Authority. "Out of a possible 300 points, less than 9 points separated 5 contestants. They really showcased the innovation and entrepreneurship in Floyd County and showed promise in both start up and expansion opportunities."
Firehouse Farms won fourth place and a $500 prize.  Owners Madeline and Jody Akers are working to start a meat processing business in Willis, that will include selling sausages and meats raised on their farm.
Ayurvedaposters won fifth place and a $390 prize.  Ayurvedaposters is a specialty design and poster business serving a niche but global market with opportunities for growth.  Owner Aaron Staengl is from Check.
The Floyd C4 Business Development Series, funded by the Floyd County Board of Supervisors, provides 6 weekly sessions on business start-up, marketing, finance, operating a business and how-to-pitch. C4 stands for Curriculum, Creators, Coaches and Challenge. "The Small Business Development Center is an integral partner with us in putting this on as their staff members Tom Tanner and Amanda Forrester do some of the presentations as well as provide business counseling services to participants. Local business leaders, including Teresa Martin of Studio Thought, Jon Beegle of Bootleg BBQ, Beegle Landscaping and EDA Chairman, Aaron and Anne Vaughan of Anne Vaughan Design, and Jay Bekono of Henry's Health Pets, as well as Pat Sharkey, Kayla Cox, John McEnhill and Lydeana Martin, provided insights into owning and operating a business in Floyd County.  The Floyd County EDA is fortunate to have great partners that make this possible—including the County, the Town, Virginia Community Capital, and the New River Valley Regional Commission," Beegle added. "We look forward to continuing to work with all of the businesses who did the Floyd C4 and seeing them grow and succeed in Floyd."