Want to Grow Your Business?
We're glad you're here!  We offer various means of support as you work to scale or strengthen your business. On this page you'll see an overview, but we encourage you to contact us directly.
How You Can Grow Your Business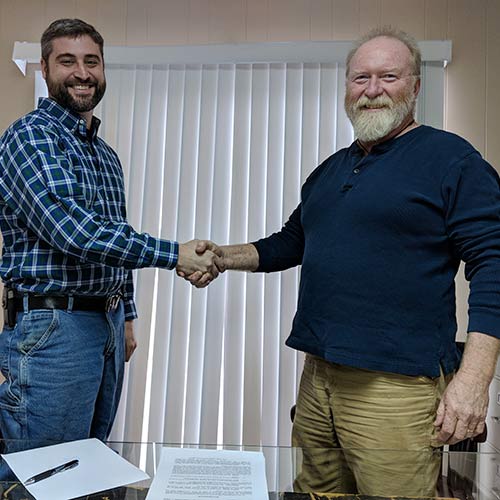 Working On Your Business
Want to take your business to the next level? We're here to help. Whether you are looking for talent, technical assistance, space, financing or peer support, we're happy to help. Many business founders struggle to make the transition from working in their business to working on their business, pivoting from the day-to-day work to the big picture, strategic work. Developing a strong team of advisors, peers, and investors can help you do this.
Key Focus Areas for Growing or Strengthening Your Business (from GrowthWheel model)
Business Concept including products/services offered, business model,  market position, and customer base
Customer Relations including branding, marketing, customer services, and networking
Organization including partnerships, employees, and processes
Operations including funding, IT systems, and facilities
Expertise for Your Business
Experienced business owners and technical experts can be important resources. You don't need to reinvent the wheel on everything.
We are Ready to Help
Economic Development Staff—available to brainstorm and provide local data, regulatory referrals, and info on other business assistance.
Small Business Development Center—experienced business owners available to give you objective feedback and info.
Floyd County Community Development Team-- staff from Town, Tourism, Chamber and County can give you feedback and guidance.
Floyd County Economic Development Authority members can  speak from their broad experiences including business start-up, management, sales, construction,  technology and staffing.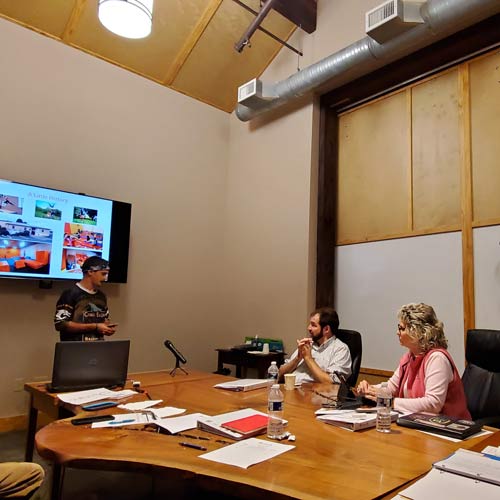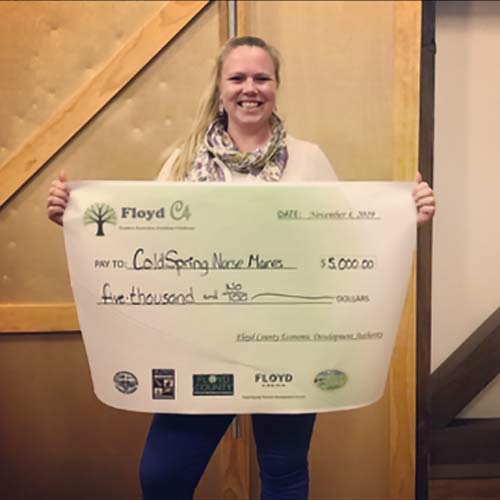 Aligning Growth and Resources
Growing too fast can cause your business to fail. Lenders can help you think through how to scale your business successfully. Here are some possible funding resources.
Loans and Grants
A 6-Month, Peer-to-Peer Group to Help Grow Your Business
Would you like to meet monthly with other established business owners to compare notes and ideas? Do you need some extra support in order to focus on growing your business while also protecting family life and health? Participants pick their focus areas, but possible ones are listed below. If you've been in business at least 2 years and are interested in this Floyd GrowthWheel group, please contact us for more information.
Floyd GrowthWheel Topics
Marketing (e.g. which social media channel/s are best for your target/s)Top-notch Customer Service and its Benefits
Production Processes
Strategic Partnerships and Alliances
Business Concept
Revenue Model
Product Portfolio
Customer Relations
Marketing
Sales and Service
Organization
Business Processes
Employees
Operations
Financials
Production and Deliveries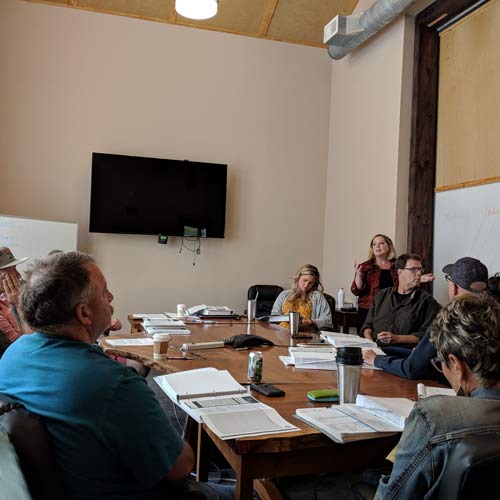 Featured Resources
Please reach out to us to get a hard copy if preferred.