Reasons for Re-locating
You may be considering relocating for many different reasons. Here are some reasons other businesses have chosen Floyd.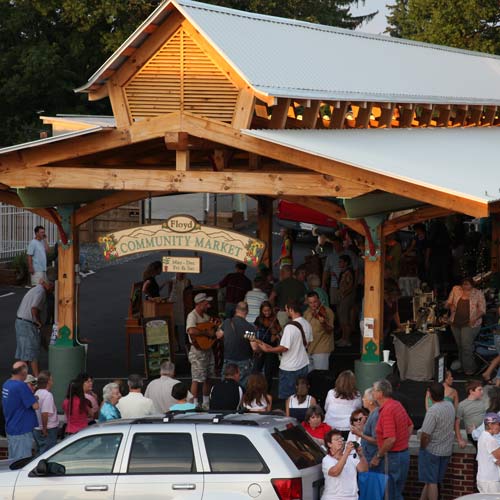 Are you looking for a New Start?
Maybe you're an empty-nester or looking for a new adventure? Make a fresh start in Floyd, where you'll also find fresh air, food, sights, sounds, and ideas!
Enjoy a Fresh Life
Fresh Air: Whether you're looking to hike, bike, swing, or float, enjoy the magnificent beauty along the Blue Ridge Parkway, Little River, Buffalo Mountain Natural Area Preserve, countless scenic country roads, or your very own piece of paradise.
Fresh FloydGrown Products: Experience our downtown Farmers' Market,  Community-Supported Agriculture or meat shares, locally-made beverages (brewery, kombuchery, wineries, distillery), restaurants serving locally-grown foods, plus locally-grown livestock, flowers, perennials, and Christmas trees. Enjoy our County Fair each Fall.
Fresh Sights and Sounds: Whether it's to relax or to grow, record your own music at a local studio, take private music lessons from master musicians, take an art class with friends, share your words with local writers, or join Leadership Floyd to learn about yourself, other leaders, and the community, you can do find your best self in Floyd.
Seeking a Simpler Life?
Do you feel like you're just skimming across the surface of life, and you'd rather go deeper?
Bringing your business to Floyd will help you simplify your life and focus on what matters.
Live Close to the Land where you'll enjoy all 4 seasons. Enjoy growing your own food and having horses or other pets.
Shorter Commute: work and live in the same community, without long commutes.
Other World: let your children or grandchildren grow up in a small town and skip the rat race. Trade survival of the fittest for the support of a community.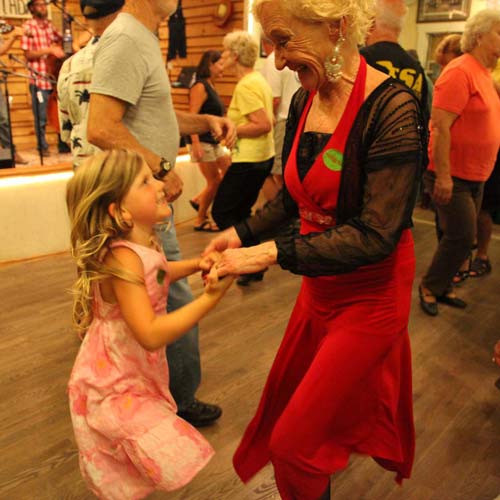 Lower Costs, Higher Quality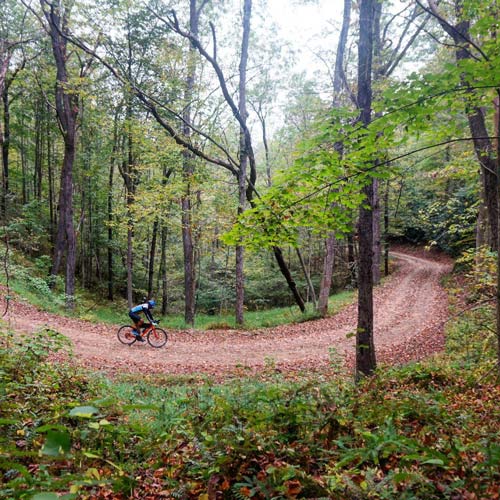 The Floyd Way
Floyd is known for its high-quality living and premium products like art, food, and furnishings, but it is also an affordable place to live and do business.
More for Less
Affordable Business Sites and Spaces
Diverse Housing and Land Options
Exceptional Internet and Digital Services
Serving Others
We all feel better when we are serving someone beyond ourselves. Whether it's your family, your faith community, your employees, or your neighbors, opportunities abound.
Local Non-profit Opportunities
Featured Resources
Please reach out to us to get a hard copy if preferred.
Floyd County Business Toolkit
Includes a business start-up checklist, business plan template, Floyd and regional contacts for business support, plus business regulatory guidance, key links, and funding/financing resources.
Sites and Spaces
Check out what's available for your business to start, grow, or relocate to Floyd.
Workforce and Talent Resources
Each year thousands of people graduate from colleges and trade programs within 30 miles of Floyd County, and many hope to stay in the region. When young adults graduate high school in Floyd County, they can enjoy tuition-free community college for up to 2 years. Find your talent here, or we can help you create customized training for your business needs, whether it's a skilled trade, manufacturing or IT-related.