Thinking of starting a new business?
You came to the right place! We are here to support you in many ways. On this page you'll see an overview, but we encourage you to contact us directly.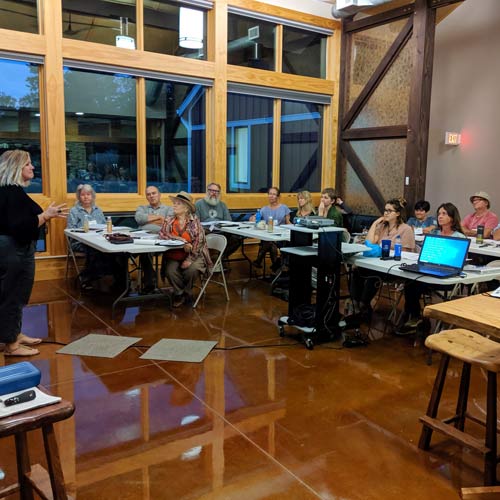 Starting a successful business begins with an idea and grows as you research and develop it with good feedback from advisors, would-be customers, and financial decision-makers. Here are some key steps, though in practice the order may vary or repeat. The other resources on this page will help you through this process.
Developing Your Business Playbook
Business Idea

Your Team (Advisory)

Market Research

Choosing Your Business Structure

Business Location/Regulatory Requirements

Financing

Hiring/Workforce
Talking with a business counselor can help you with several of the Getting Started steps. Not sure if you should be a sole proprietor, partnership or corporation? That's one of a thousand questions you can talk with a business counselor about. And the great news is that it's free to you.
We are Ready to Help
Economic Development Staff—available to brainstorm and provide local data, regulatory referrals, and info on other business assistance.
Small Business Development Center—experienced business owners available to give you objective feedback and info.
Floyd County Community Development Team-- staff from Town, Tourism, Chamber and County can give you feedback and guidance.
Floyd County Economic Development Authority members can speak from their broad experiences including business start-up, management, sales, construction,  technology, and staffing.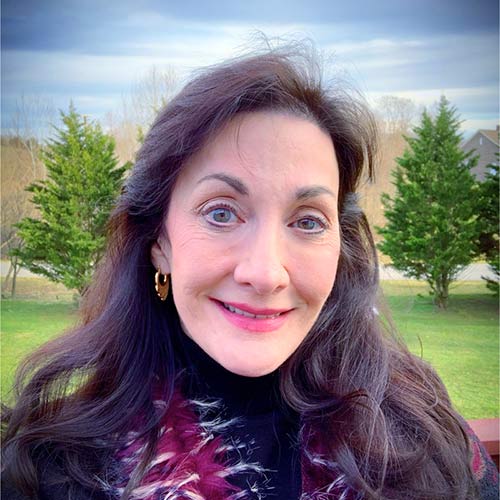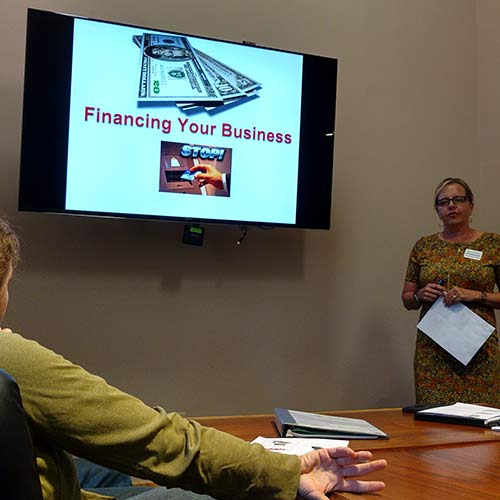 Looking For Financing Resources?
Loans and Grants
Floyd County 5 & 10 Small Business Loan program —loans of $5,000 per job to be created or saved up to $45,000.
Town of Floyd Small Business Loan program —loans for capital expenditures for in-town businesses, 540-745-2565.
New River Valley Development Corporation Business Loan program —regional loan pool, 540-639-9313.
State and Federal programs —which include a few grant opportunities (such as for value-added agriculture support and help for businesses to do renewable energy or energy-efficiency improvements) and several loan sources. Details available in the Floyd County Business Toolkit
Floyd C4 Business Development Series
An Annual 8-Week Series to Help you Start your Business
Would you like to learn more about marketing? Expand your network of business advisors? Meet other people starting businesses? The Floyd C4 (Creators, Curriculum, Coaches, Challenge) brings together aspiring entrepreneurs like yourself, business counselors, local business owners, and other experts in a series of learning sessions, all capped with an opportunity to pitch your plan for prize money. Register here for the 2022 Floyd C4 Series.
Floyd C4 Sessions Include
Business Idea/Planning
Operating a Business
Marketing
Financing/How to Pitch
Business Planning Review
Business Pitch Competition (optional)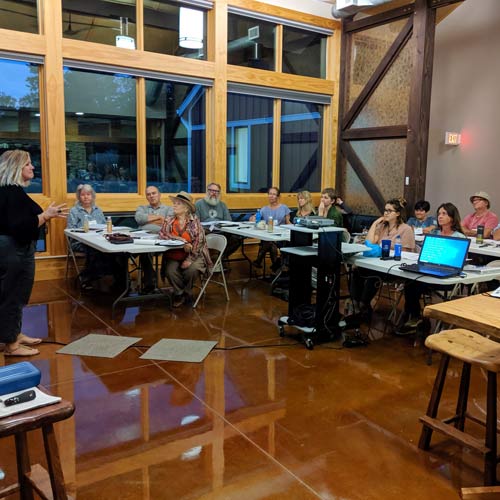 Farms and Food Businesses
Special Resources for Farms and Food Ventures
Farms and foods sustain people, land, and our economy,  so we have developed special resources to help support them.
Tools for Farm and Food Start-ups
Featured Resources
Please reach out to us to get a hard copy if preferred.
Floyd County Business Toolkit
Includes a business start-up checklist, business plan template, Floyd and regional contacts for business support, plus business regulatory guidance, key links, and funding/financing resources.
Sites and Spaces
Check out what's available for your business to start, grow, or relocate to Floyd.
Workforce and Talent Resources
Each year thousands of people graduate from colleges and trade programs within 30 miles of Floyd County, and many hope to stay in the region. When young adults graduate high school in Floyd County, they can enjoy tuition-free community college for up to 2 years. Find your talent here, or we can help you create customized training for your business needs, whether it's a skilled trade, manufacturing or IT-related.